Marlin James Air Conditioning and Heating, Servicing Apollo Beach, FL
When you need service, call the best in the business at (813)689-0817
When your air conditioning or heating isn't working properly, you want to hire a company that is honest, reliable, and affordable. Marlin James meets all those criteria and more. We service Apollo Beach, FL and several other communities in Hillsborough, Polk, and Pasco counties. For more than 25 years, our customers know that they can rely on us to provide them with the best service in the business. Dealing with broken air conditioning or heating is such a headache, but we know that you need it fixed fast to keep your home or business comfortable. We provide service to our customers 24 hours a day, 7 days a week, and 365 days a year.
Contact Marlin James in Apollo Beach, FL for all your HVAC needs!
Contact the Best HVAC Company in Apollo Beach, FL – Marlin James
Air conditioning and heating issues that happen unexpectedly are always time sensitive. That is why it is important to contact a trustworthy company immediately in order to get service to your home or business fast. At Marlin James, our mission is to provide the most exceptional experience when our customers hire us to complete work on their home or business. For more than 25 years we have provided the best craftsmanship and service to Apollo Beach, FL and surrounding communities in Hillsborough County. Our company thrives on providing our customers with reliable, honest, and professional service with every customer.
At Marlin James, our comfort installers and technicians are licensed and trained to provide the best service to our customers. The Apollo Beach community has relied on us for over 25 years to provide them with excellent craftsmanship and efficiency. Some projects around the house are perfect for a DIY (do-it-yourself) project, but when it comes to fixing or replacing your HVAC system it is always best to leave it to a professional you can trust to ensure it is completed correctly the first time.
Our comfort advisors are ready to discuss your air conditioning and heating issues. They are trained to understand the problems you are facing and that you need service fast. A comfort installer or technician will greet you at your home or business with the utmost professionalism and provide you with an accurate quote, and they won't leave until your HVAC system is up and running and you are satisfied with the work completed.
Fun Facts about Apollo Beach, FL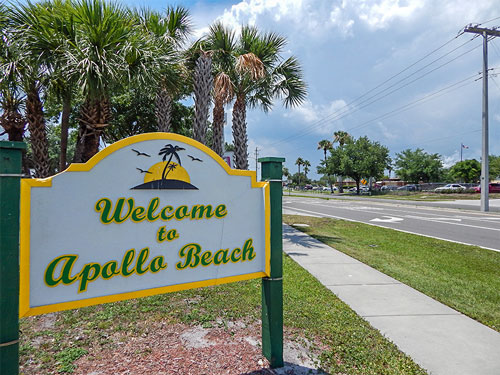 Did you know? Back in 1923 land now known as Apollo Beach was owned by the Dickman family and used annually for farming and grazing pasture. It mostly contained mangroves and because of it's lower elevation it was considered uninhabitable.
It the early 1950s Paul Dickman felt the area would be perfect as a waterfront community and named the land Tampa Beach.
Nick Carter, the lead singer of the Backstreet Boys, grew up in Apollo Beach.
Sources: Wikipedia