Marlin James, #1 HVAC Company in Pinellas Park, FL
We are available 24/7/365 to get your air conditioning or heating working again
Marlin James has consistently been rated the best HVAC service company in Hillsborough, Pinellas, Polk, and Pasco counties for more than 25 years. Our reliable service, trustworthy employees, excellent craftsmanship, and honest quotes make us the best all-around HVAC company.
Pride of our craft is what separates us from the rest
Customer satisfaction is central to our business in Pinellas Park, FL
When our customers are happy, we are delighted, because keeping our customers comfortable in their homes and businesses is why we started our HVAC company more than 25 years ago. Customer satisfaction is the essential aspect of our business, and if our customers aren't pleased with the service they are receiving we want to know. Our comfort advisor, technicians, and installers are all thoroughly trained based on the standards we set back in 1994. 
At Marlin James, we know that when your air conditioning isn't cooling your home in mid-July that you can't wait for service. You want to be cool and comfortable as soon as possible, and Marlin James is the HVAC service company that will be there for you, every single time you need us. We are known for our customer service and excellent craftsmanship, and the products we use are top-of-the-line. 
The next time you need HVAC service, contact Marlin James in Pinellas Park, FL.
Fun Facts about Pinellas Park, FL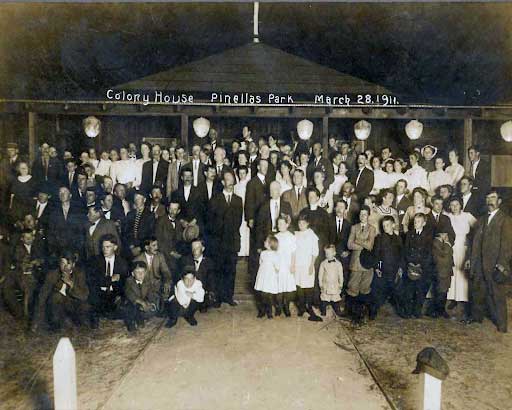 Did You Know? F. A. Davis began a Delaware land development company called the Florida Association. Mr. Davis arrived to the city of Pinellas in 1890 and "processed the picture" in such color and perspective. He purchased 12,800 acres of land on the Pinellas Peninsula of what was known as, at the time as West Hillsborough County (which became Pinellas County in 1913). In either the year 1909 or 1910, Mr. Davis and a group of developers sent P.J. McDevitt to Florida to establish a town near the City of St. Petersburg for the purpose of growing cane sugar. The peninsula was still a part of Hillsborough County until 1913 but referring to testimonials such as Pinellas Farms or the Pinellas Peninsula. 
https://www.pinellas-park.com/1429/Pinellas-Park-History