Marlin James is the #1 HVAC Company in St. Petersburg, FL
St. Petersburg residents always call Marlin James when they need the best service
Dealing with an air conditioner that isn't cooling your home can be very stressful, but when you have a reliable and honest HVAC company that you can turn to it makes things a little easier. That's why residents in St. Petersburg, FL and surrounding cities in Hillsborough, Pinellas, Pasco, and Polk counties call Marlin James for all their HVAC service needs. We are available 24 hours a day, 7 days a week, and 365 days a year for all of our customers, whether you are a new customer or you have been using our services since we opened our doors in 1994.
Marlin James uses top-of-the-line products for all our services
Contact Marlin James at 813-689-0817 for the best HVAC service in the business
Our fantastic team of comfort advisors, technicians, and installers are ready to help you with your HVAC needs. Whether you have an emergency fix, new installation, or need help planning a new system, we are happy to assist you. We have a wide range of different products that are all rated excellent by industry standards and by our customers that use them. If you don't see something listed on our website that you are interested in having installed, feel free to discuss it with us, and we will do
whatever we can to support you.
At Marlin James, we believe in hiring the right people that always do everything that they can to help our customers. Every person that works for us goes through extensive training on how our company operates, working in a service first environment, learning about our products, and also spending time
training with a certified Lennox professional. All of this happens before our employees begin working on our customer's homes and businesses.
Marlin James is here to help you with your home or business HVAC repair, maintenance, or replacement! Call us today at 813-689-0817.
Fun Facts about St. Pete, FL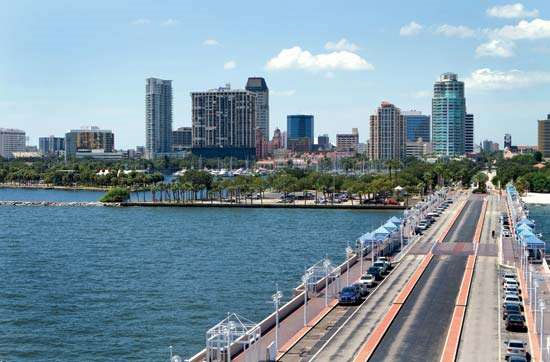 Did You Know? Calusa peoples were early inhabitants of the area. The Spanish explorers Panfilo de Narvaez and Hernando de Soto were the first Europeans to visit the region. Settlement began as early as the 1840s, but the community actually dates from 1875, when John C. Williams of Detroit in 1888, founded the city, and it was named for Demens's birthplace in Russia. It quickly developed as a resort area, and seafood shipping on the Orange Belt Railroad was a major part of the city's economy. In 1914 the world's first scheduled passenger airline service linked to St. Petersburg and Tampa, and the two cities were linked 10 years later by the Gandy Bridge, the first of two bridges and a causeway across Old Tampa Bay. In the late 1940s St. Petersburg became one of the first Florida cities to promote "residentism," encouraging former tourists to spend their retirement years there.
https://www.britannica.com/place/Saint-Petersburg-Florida