Contact Marlin James When You Want the Best HVAC Company in Valrico, FL
We are here to serve you 24/7/365 at (813)689-0817
One of the most important appliances in your home is your air conditioning and heating system. It helps keep your home and business comfortable every day of the year. That is why when it is not working properly it is important to call the best in the business in Valrico, FL and Hillsborough County…Marlin James. For over 25 years we have been serving the Valrico community as well as several other cities in Hillsborough, Polk, and Pasco counties.
When You Need an HVAC Company You can Trust in Valrico, FL Contact Marlin James!
All of our Valrico, FL customers receive the best services:
Working with Marlin James
We understand that when your air conditioning breaks in the middle of summer, it needs to be fixed fast to keep your home or business comfortable. When this happens, Marlin James is available 24 hours a day, 7 days a week, and 365 days a year to provide you with service to your home or business fast. At Marlin James, we have always believed the most important thing in our business is to keep our customers happy, and we do this by providing the best service in the industry. When we opened our doors back in 1994, we only wanted to provide our customers with the best craftsmanship in the Valrico, FL and surrounding communities. To be the best of the best in the industry, we always provide our customers with reliable, honest, and professional service.
Every comfort installer and technician that we employ are licensed, and they are trained by our company prior to working with our customers. We always want our customers to be pleased with the services we offer and the craftsmanship we provide.
When you contact Marlin James, you will speak with one of our comfort advisors to discuss the issue you are having in your home or business. Then a comfort installer or technician will be scheduled to visit your home or business. All of our comfort advisors, installers, and technicians will treat our customers with respect and professionalism. The quotes we provide our customers are always exact, and we guarantee the work we complete in your home or business. Our service can't be beat!
Fun Facts about Valrico, FL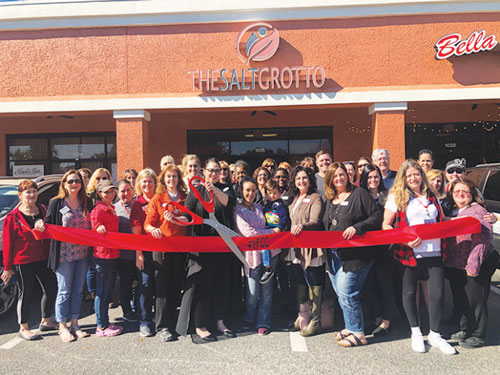 Did you know? Prior to the Civil War, Valrico was known as Long Pond and consisted of several cotton plantations. In the 1880s William G. Tousey, a philosophy professor from Tufts College, purchased property and renamed the community Valrico, which means "rich valley" in Spanish.
The Salt Grotto, located in Valrico, FL, is one of the only Halotherapy spas in Florida that offers private salt therapy treatments in their exclusive salt bedchambers. Dry Salt Therapy is known to help relieve symptoms associated with respiratory ailments, such as asthma and allergies.
Sources: Wikipedia; The Salt Grotto